LOCATION:
We are situated in a great beach location just a few minutes east of Mangawhai Village on the corner of Molesworth Drive and North Avenue.  The Estuary Beach is only a 5 minute stroll away, while the Mangawhai  Surf Beach is a few minutes by car or 25 minutes on foot.  Te Arai Point, Langs Beach and Waipu Cove are also beaches within a 20 minute drive.
MISSION STATEMENT:
To provide a camping facility for young and old alike, where they may be encouraged and nurtured with a view to growth in their daily walk with God.
OUR AIM IS TO:
- provide a safe and fun experience through camping
- stretch and grow campers physically, emotionally and spiritually
- provide a modern facility maintained to a high standard
- facilitate a children's holiday programme
CHURCH CONNECTIONS:
Campbell Park Christian Camp is administered by the Wellsford Church of Christ and is affiliated with the Christian Churches New Zealand.  The Camp Committee and Managers are committed Christians who regularly attend local churches.
If you would like to make a donation to further the ministry of Campbell Park Christian Camp please fill in the form on our donation page.
LINKS:

Campbell Park is a member of Christian Camping New Zealand  www.christiancamping.org.nz
Listed on the New Zealand Churches and Christian Business Directory www.nzchurchnet.co.nz
Bigfoot Adventures helps schools design and facilitate camps www.bigfootadventures.co.nz
Build Your Website specialises in affordable websites for non-profits and small businesses  www.buildyourwebsite.co.nz/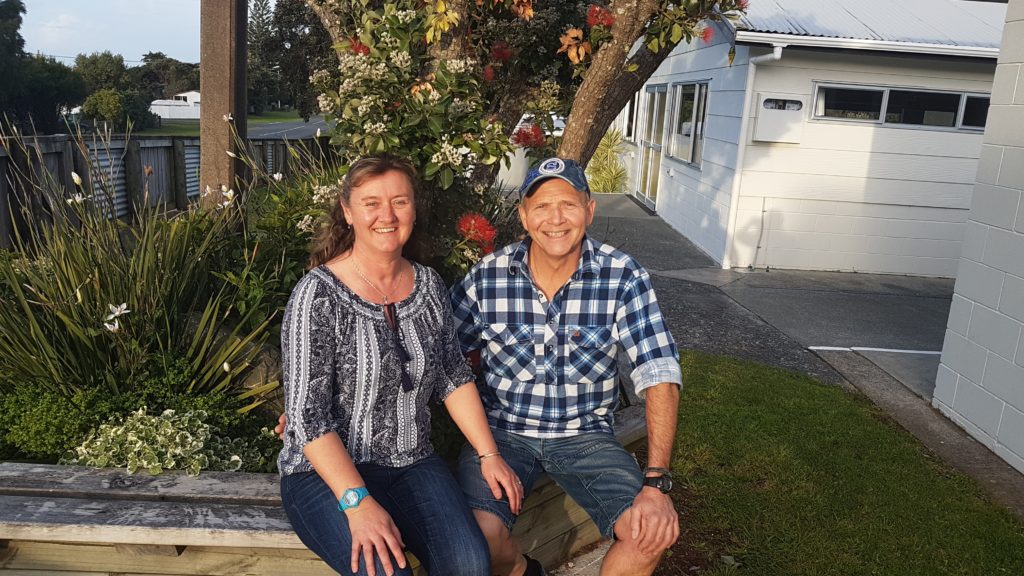 RESIDENT MANAGERS: Charles and Julie Scott
We're really looking forward to having you at our place!